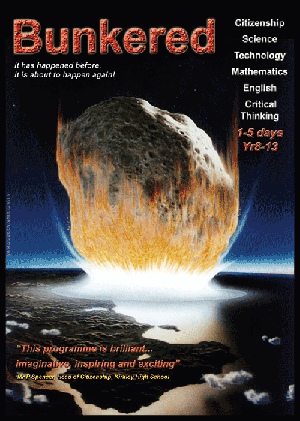 BUNKERED - CRISIS MANAGEMENT WORKSHOP
Include up to 36 pupils for a 5-hour crisis
Some of the most emotive, dramatic and exciting movies are disaster movies!  It is the best way to imagine the crisis situations faced in arguably the most challenging of all our event programmes.  Bunkered combines creative, critical and strategic thinking with science, maths, technology and citizenship.
An asteroid, as monitored by the real-life NEO programme, is hurtling toward Earth!  Our governments need to take action and plan to try to save lives, but what factors will influence their decisions about who to save and how to do it?
Teams of students represent different countries solving these problems.  They will need to finance and design the bunkers that will bury selected members of society in a bid to keep them alive.  But who do they try to save?  Participants need to consider job types, skill-sets, ages, genders and genetics in order to populate the bunkers.  Then they represent these people, in their struggle to survive, when the asteroid hits!
Bunkered is an event for students in Year 7 – 13.  It demonstrates how successfully STEM subjects can be combined with Citizenship.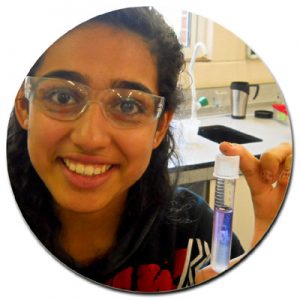 • Type: 1-Day A,G&T / STEM / Spectacular Saturday
• Versions: Yr 7-8 / Yr 9-11 / 11-13
• Difficulty: Adaptable from Hard to Very Hard
• Subject Focus: Mathematics, Science, Technology & Citizenship
• No. Participants: 12-36 / Session
• Duration: 5-Hours/Day (Fit to school day)
• Cost: £795 +VAT Per Day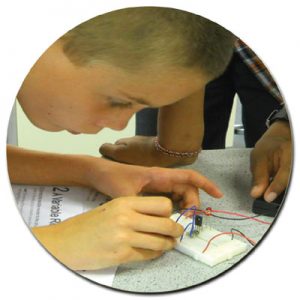 Delivered in addition to ice-breakers & team-building activities
• Bunker Design & Economics
• Modelling An Asteroid Impact
• DNA Extraction & Analysis
• Generator Reconstruction
• Bunkered Survival Quiz
A complete skills map & workshop ebrochure can be downloaded from our response email when you check available dates.
Additional Activities In 2-3 Day Events
Coming Soon...
Simulated Diabetes Testing • Simulated ELISA Testing • Genetic Disease Screening • The Genetics of Blood • Investigating the Effects of Drugs • Plant Cell Culture • Headline News • Food From Thought • How Clean is Bunker Air? • Caring For The New Born • Emergency First Aid • Water Tank Repairs • Chromogenic Analysis of Bunker Water
Please Note: These activities are typically included in 5-Day events. Events of 2,3 & 4 day duration will include a selection of the above.
"Bunkered was fantastic! It kept our students engaged throughout and even those who had been before learned a lot. The activities were great and did challenge our more able students in the group. The variety of critical thinking, logic & practical skills was just right. Thanks for another well organised & educational day! We were so pleased that it helped our students to bond as well."

S Pratt, Project Officer, Generating Genius
CHECK AVAILABILITY & FIND OUT MORE
Other STEM Workshops You May Like