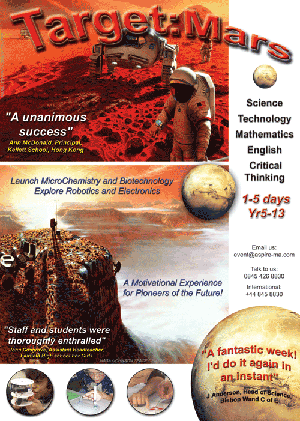 Target:Mars - 
The Space Adventure for Creative Thinkers in STEM
The race to Mars provides the backdrop to a spectacular Space Adventure event. We take the thrill of a mission to explore an alien planet and add an adrenalin filled storyline that makes for an unforgettable real-life experience for participants.
Our carefully structured blend of hands-on physics, chemistry and biology activities enthuses pupils to view science, engineering, teamwork and problem solving in a new light - as pioneers of the future.
This specialist STEM activity day is game-like in style, pitting teams of students against one another in a race to have the technology, skills and knowledge to colonise Mars.
Imagine competing nations, life and death situations (simulated!), money management, engineering, science, maths, team building and functional skill development – and you are starting to picture the Target:Mars STEM event that can be a 1-5 day G&T event or Summer School for students in Year 5 through to Year 13.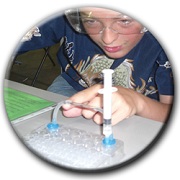 KEY INFORMATION:
Type of Event: 1-5 Day G&T or STEM Event or Summer School
Recommended Age Range: Yr5 - Yr13
Difficulty Rating: Medium - Hard (adapted for age & ability)
Subject Focus: Science, Technology, Maths & Creative Thinking
Maximum number of participants: 36
Duration: 4.5-5 Hours / day (adapted to fit school timings)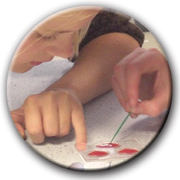 Typical 1-Day Content:
Delivered in addition to ice-breakers & team-building activities
Micro Chemistry REDOX Investigation
Designing a Mars Lander
Designing a Mars Buggy
Designing a Wind Turbine
Blood Transfusions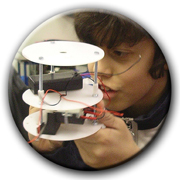 Additional Activities Delivered in 2-5 Day Events:
Our longest running Summer School event
• Rocket Technology • Bridging the Chasm • Robot Rovers • Alarming Electronics • Disease Outbreak • Martian Sand Investigation • Exploring Electrolytic Power • Investigating Solar Power • Investigating Wind Power • Analysing Fuel Cell Technology • Exploring Nanotechnology • The Mars Explorer Programme • Colonisation Conference
Please Note: These activities are typically included in 5-Day events. Events of 2,3 & 4 day duration will include a selection of the above.
Check Availability & Find Out More
Fill in the form below to check a date or ask for advice.  We will email you in response.