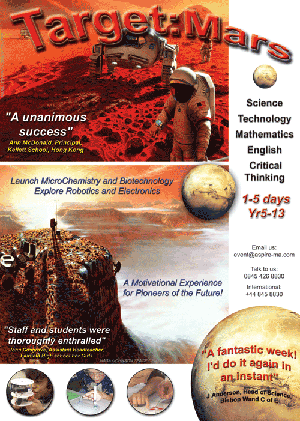 TARGET: MARS SPACE SCIENCE WORKSHOP
Include up to 36 pupils for 1-5 days
Target:Mars is our flagship space adventure workshop. This highly specialised STEM experience is game-like in style, pitting teams of students against one another in a race to have the technology, skills and knowledge to colonise Mars.
A single-day version teaches players to use techniques and equipment used in research laboratories around the world as they learn to analyse Mars soil samples, engineer prototype vehicles and arrange emergency blood transfusions!  Multi-day versions include robotics, rockets, ELISA testing and much more.
Imagine competing nations, life and death situations (simulated!), money management, engineering, science, mathematics, team building and functional skill development – and you are starting to picture the Target:Mars space science workshop. It can be delivered as highly specialised activity days for Able, Gifted and Talented programmes or curriculum enhancement days for a wider range of abilities - and runs during term or holidays for students in Year 5 to Year 13.
This Workshop Has Been Adapted To Be Covid-Secure:
We can still deliver 1-3 day workshops and will reinstate 4 & 5 day workshops as soon as it is safe to do so.
MicroChemistry Redox Reaction and Robot Rovers have been removed from all workshops during the pandemic as these require close pair work.
In the 1-day workshop: MicroChemistry Redox Reactions has been replaced with Electronic Sensor Design and all participants will complete the higher level Mars Buggy activity instead of separating to design Landers and Wind Turbine.
We will issue every participant with clean/unused equipment for individual use rather than pair work.
We will deliver this workshop following the additional safety precautions described on our Covid-Secure page.  Read Here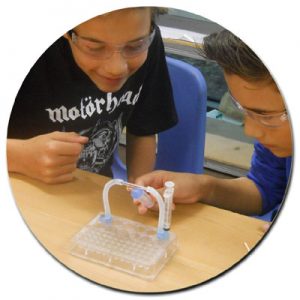 • Type: 1-5 Day A,G&T / STEM / Spectacular Saturday / Holiday School
• Versions: Yr 5&6 / Yr 7-8 / Yr 9-11 / 11-13
• Difficulty: Adaptable from Moderate to Very Hard
• Subject Focus: Science, Technology, Engineering, Mathematics
• No. Participants: 12-36 / Session
• Duration: 5-Hours/Day (Fit to school day)
• Cost: From £576 - £720 +VAT Per Day
2-Day Mission:
£1300 +VAT
3-Day Mission:
£1836 +VAT
4-Day Mission:
£2304 +VAT
5-Day Mission:
£2880 +VAT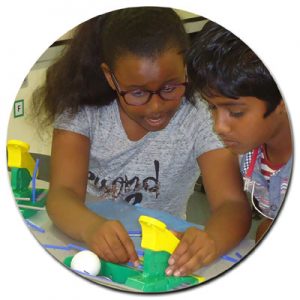 Delivered in addition to ice-breakers & team-building activities
• MicroChemistry REDOX (Replaced with Electronics During Covid-19)
• Designing a Mars Buggy
• Designing a Mars Lander (Replaced with Mars Buggy during Covid-19)
• Designing a Wind Turbine (Replaced with Mars Buggy during Covid-19)
• Blood Transfusions
• Mission Quizzes
A complete skills map & workshop ebrochure can be downloaded from our response email when you check available dates.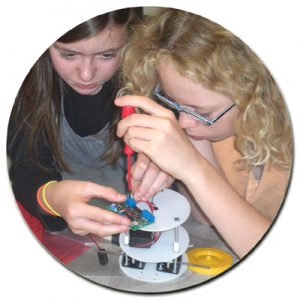 Additional Activities In 2-5 Day Events
Our longest running Summer School event
Rocket Technology • Robot Rovers • Alarming Electronics • Disease Outbreak • Mars Sand Investigation • Exploring Electrolytic Power • Investigating Solar Power • Investigating Wind Power • Fuel Cell Technology • Bridging the Chasm • Exploring Nanotechnology • Mars Base Design • Mars Explorers • Colonisation Conference • Beat The Blast • SETI Decoders
Please Note: These activities are typically included in 5-Day events. Events of 2,3 & 4 day duration will include a selection of the above.
"We were so impressed. The skilfully planned and delivered challenges were enormously successful in motivating and enthusing our students. The students were encouraged to apply their scientific knowledge; develop their learning aptitudes and employ their higher order thinking skills. Wow! I would have the TiE team back in a heartbeat. I also love the comprehensive information they offer which enables us to have an impact on our students' learning beyond the days of the challenge."

A Hawthorne, G&T Coordinator, Tanglin Trust School
CHECK AVAILABILITY & FIND OUT MORE
Other Space Workshops You May Like