Space Science Workshops For Schools
Space Science is the ideal STEM context - allowing a truly multidisciplinary approach for teaching and learning in incredibly exciting ways. Participants will see for themselves how the different sciences they study are used alongside new technology, engineering and mathematics to solve fascinating problems. It proves to be the perfect way to encourage and develop creative thinkers in STEM.
With multiple missions to Mars launched in 2020, together with the world's leading space agencies and Space-X aiming to send humans to the red planet in the near future, the context has never been more relevant or intriguing.
You can choose from multiple 1-hour sessions in a day through to our in-depth 5-day programmes - for students in Year 5 through to Year 13 and beyond.  Have a look the options below to find the best one for you.
"What an incredible opportunity for our students! This session had them all completely engaged from start to finish and involved a variety of STEM skills. The students absolutely loved it and were pushed to develop their teamwork, creative thinking and listening skills. They had to work under pressure and really stepped up.""
K Hollow, Teacher, Ravenswood School for Girls
Compare Space Science Workshops For Schools
Realistic & Adventurous
The race to Mars has provided the backdrop to our totally unique range of space adventures since the launch of Target:Mars in 2001 (which coincided with that of NASA's Mars Odyssey mission). Participants investigate the science and engineering behind past, current and future missions to explore the alien planet by competing (and surviving) in an adrenalin filled storyline. It makes for an unforgettable real-life experience.
Every space science workshop for schools, colleges and universities is designed and continually updated by our in-house Astrophysicist to ensure the mission objectives, real-life discoveries and technological advancements offer participants a greater understanding of what space science involves and offers as a future career.
The discoveries, the mysteries and the inherent dangers of space travel have never failed to maximise student engagement - regardless of age.
Unrivalled Design & Delivery
Our uniquely structured range of hands-on physics, chemistry and biology activities can help participants to view science, engineering, teamwork and problem solving in new ways - and gives everyone a chance to discover new skills and interests.
All of our workshops include hands-on practical activities, using equipment rarely used in schools, to help participants progress through realistic space exploration scenarios inspired by the real-life challenges faced.
Varying levels of challenge are built into every workshop and the content, language, conceptual modelling, pacing and questioning style are also modified on the day by the presenter to give your students the best possible learning experience.
We have delivered our Space Science Workshops for schools, colleges and universities since 2001 and the experience has been recommended by every single one of them - so you can have confidence any space adventure you book with us will be an inspiration for your students. The longer the event, the greater the range and depth of activity.
Effective Skill Development
Every participant selects a job role and will have the chance to work alone, in pairs and with the full team at different times. Each workshop allows pupils to explore a range of different career options and develop vital workplace skills. Finely honed activities encourage every student to apply a multitude of cross-curricular skills with cutting-edge science techniques.  The more challenging the workshop the greater the levels of creative thinking and communication required. It is an imaginative, rewarding and shared learning experience that makes a real impact.
"The workshops were excellent – dynamic, engaging and inspiring. They were well pitched & paced, & the competitive element really appealed to our children – they are still buzzing. Thinkers in Education were organised and easy to work with, adapting willingly to the needs of our school."
L Kelly, Assistant Head (Academic), Brighton College Prep School
Space Science Workshops For Schools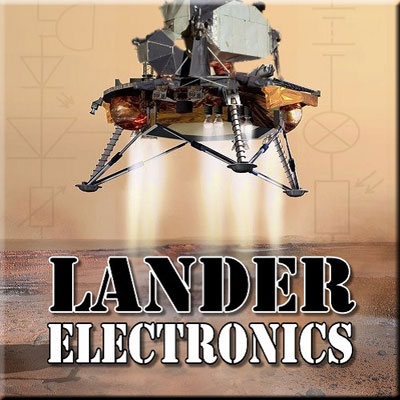 LANDER ELECTRONICS WORKSHOP
The space race is on and students must design and construct sensors to improve safety on a spacecraft. They will learn how to build prototype circuits using equipment often reserved for GCSE electronics and beyond. To claim victory, teams will go head-to-head in a race to develop the best technology and understanding - that will help to avoid a crash landing.
• Versions: Yr 5 & 6 / Yr 7 & 8 / Yr 9-11
• Difficulty:  Adaptable from Easy to Moderate
• Duration:  Two to Five 1-Hour Sessions
• Cost:  From £575 - £950 +VAT
Explore the mysteries of Valles Marineris by analysing samples taken from the huge canyon system of Mars. Students will learn new practical techniques to improve their experimentation and analytical skills. But they will need to work as a team to apply new and existing knowledge to explain their findings. The race to deliver an accurate report and send samples to Earth is on!
• Versions: Yr 5 & 6 / Yr 7 & 8 / Yr 9-11 / Yr 12 - 13
• Difficulty:  Adaptable from Easy to Very Hard
• Duration:  Two to Five 1-Hour Sessions/Day
• Cost:  From £575 - £950 +VAT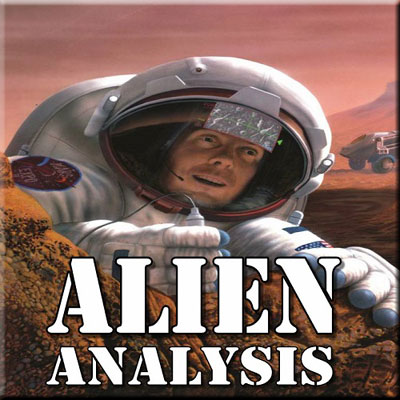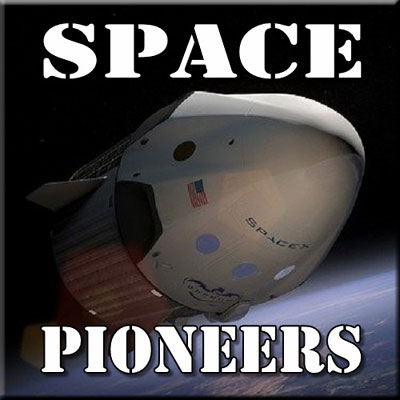 Teams must prove they have the 'right stuff' as they learn to cope with high pressure situations in space. Participants will design and build complex electronic sensors to ensure their landing vehicle gives their team a safe touchdown - before learning how to analyse the alien surface upon which they have landed. It is a great combination of Physics and Chemistry.
• Versions: Yr 6 / Yr 7 & 8 / Yr 9-11 / Yr 11 - 13
• Difficulty:  Adaptable from Hard to Very Hard
• Duration:  One or Two 2-Hour Sessions
• Cost:  From £550 - £850 +VAT
Different space agencies race to colonise Mars!  They will need to collaborate to ensure success but only one team can claim final glory! Success in experiments and problem-solving tasks is essential. Players will use techniques and equipment used in research laboratories around the world as they learn to analyse Mars soil samples, engineer prototype vehicles and arrange emergency blood transfusions! Teams must invest their funds wisely and determine which of their team members have the skills required to successfully lead each of the challenges faced. They will live the adventure in a 'reality game-like' experience - our flagship STEM workshop since 2001.
• Versions: Yr 5 & 6 / Yr 7 & 8 / Yr 9 - 11 / Yr 11 - 13
• Difficulty:  Adaptable from Moderate to Very Hard
• Duration:  One to Five Days (5 - 25 hours)
• Cost: From £795 - £3180 +VAT