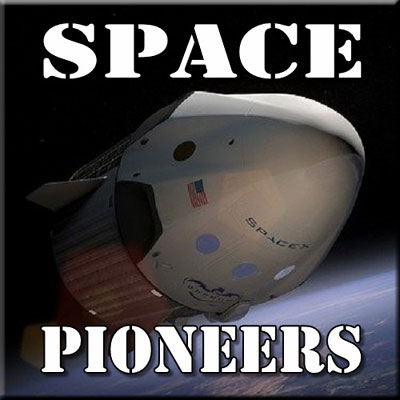 SPACE PIONEERS WORKSHOP
Include up to 72 pupils per day
Students must work as a team to prove they have the 'right stuff' in an exciting two-hour space adventure based on challenges of past and future missions into space. They need to apply their existing scientific knowledge to new situations and work successfully under high pressure. Teams will race against time to give their landing vehicles the most advanced electrical sensors possible - in hopes of ensuring a safe touchdown. And they must be able to fix failing electronics should things go wrong! Then the team must carefully analyse substances from the surface of the planet. Pupils from Year 8 and above will use MicroChemistry to explore reactions of a compound whilst KS2 students will experiment with Mars sand to uncover its mysteries.
This Workshop Has Been Adapted To Be Covid-Secure:
We can still deliver 1 or 2 sessions per day but require at least 30 minutes between sessions for extra cleaning.
MicroChemistry Redox Reaction will be replaced with Mars Sand Analysis for all Year Groups.
We will issue every participant with clean/unused equipment for individual use rather than pair work.
We will deliver this workshop following the additional safety precautions described on our Covid-Secure page.  Read Here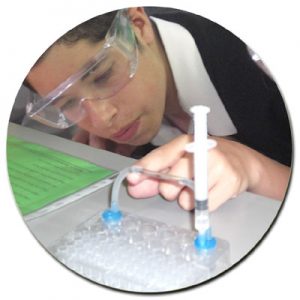 • Type: Half-Day / Double Sessions / Saturday
• Versions: Yr 5&6 / Yr 7&8 / Yr 9-11 / 11-13 / Staff
• Difficulty: Adaptable from Moderate to Hard
• Subject Focus: Chemistry & Physics
• No. Participants: 12-36 / Session
• Duration: 2-Hours/Session (Fit to school day)
• Cost:
1 Session (After 11:30) : £495+VAT
1 Morning Session: £650+VAT
2 Sessions Per Day: £795+VAT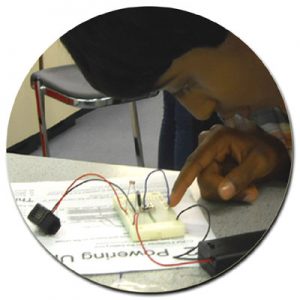 Delivered in addition to ice-breakers & team-building activities
• Missions to Mars Presentation
• Electronic Breadboard Training
• Designing & Building Sensors
• Mars Sand Experimentation (Yr5-7)
• MicroChemistry Redox Reactions (Yr8+)
• Space Pioneers Reporting Quiz
A complete skills map & workshop ebrochure can be downloaded from our response email when you check available dates.
"Engaging, challenging and packed full of scientific fun is how I would describe the programs we ran with our Yr7, 8 & 9 students. The presenter was unreal and caught kids attention from the moment he spoke. Students raved about the programme. All Head Teachers of Science in the network praised the programme with its focus on critical thinking / problem solving & immediate feedback format.""
J Rogers, Science Coordinator, Lucas Heights Community School
CHECK AVAILABILITY & FIND OUT MORE
Other Space Workshops You May Like