CSI Forensic Science Workshop For Large School Groups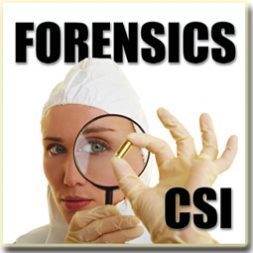 Allow every student to use the best forensic science equipment and techniques in thrilling CSI workshops for large group sizes. Hands-on DNA Electrophoresis and Blood Typing experiments enable students, representing CSI teams investigating a murder, to use high-level scientific evidence to reach a conclusion. Each participant selects a role of responsibility within the team and will work alone, in pairs and with the full team at different times in the day. As forensic scientists, pupils will ensure all team players conduct their processing of evidence accurately. As detectives, they will scrutinise suspects and crime scene photos in the search for clues. As a team, they must evaluate their evidence, determine its relevance and reach a conclusion before facing the pressure of the courtroom. One mistake may see a murderer walk free. Can the teams use their scientific techniques and problem solving skills to solve the case?
"A great event. Students thoroughly enjoyed it and remained engaged throughout. Everything was well thought out and prepared. Superb organisation."
S Macpherson – Head of Science, Watford Girls Grammar School
Two 2-Hour CSI Workshops
Crime Scene Video
Blood Typing
DNA Electrophoresis
Suspect Analysis
Courtroom Evidence Quiz
Different Cases Each Session
Competition League Table
Overview
Age Range: Yr 6 - 13
No. Participants: Max of 60/session
Duration: 2x 120-135 Mins per Day
Difficulty Level: Medium-High
(Delivery is adapted for age & ability)
£1395 +VAT for Two Sessions of 60 pupils
£10+VAT/extra pupil (max of 12)
Full-Day CSI Workshop
Crime Scene Photo Analysis
Blood Typing
Powder Fingerprinting
Ink Fingerprint Analysis
DNA Electrophoresis
Searching For Suspects
Courtroom Evidence Quiz
Optional Extra: Toxicology Testing
Overview
Age Range: Yr 6 - 13
No. Participants: Maximum of 60
Duration: 5 Hours per Day
Difficulty Level: High
(Adapted for age & ability)
Extras: £90+VAT add 60 mins toxicology
£1395 +VAT for up to 60 pupils per day
£15+VAT/extra pupil  (max of 12)
Check Availability & Find Out More
Fill in the form below to check a date or ask for advice.  We will email you in response.