Killer Coaster Enterprise Event For Large Groups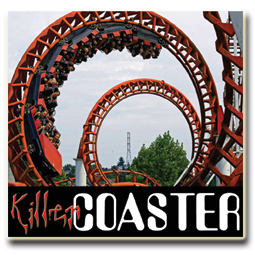 A Full-Day Enterprise Event
Age Range: Yr 5 - 13
No. Participants: Maximum of 125
Difficulty Level: Medium
Duration: 5 Hours per Day
£895 +VAT for up to 60 pupils
£1150 +VAT for up to 90 pupils
£9+VAT/extra pupil up to max of 125
Activities Included:
Construction Techniques Training
Ride Design & Building
Purchasing & Trading Materials
Creating a Theme
Global Marketing & Investing
The Energy Of Coasters Quiz
A full-day Enterprise event specifically designed to maximise the opportunities for students to develop the full range of Enterprise Skills - from team leadership to money management, from idea development to prototype construction and risk-taking to marketing strategy.
Participants will complete a construction skills training programme in order to design and build their own thrilling but safe rides. They will create a theme and a marketing strategy to entice new investors in a bid to have one of the world's top theme parks! They must work within a tight team unit - but they must keep an eye on their opposition and be ready to adapt their own strategy in order to win the day!
"The event is exciting, fun and challenging for all of our students. It's very well organised. Resources are well structured and accessible to all students. The presenter and facilitators are excellent. Clear instructions are given and detailed knowledge of the concepts involved ensured pupils understood each task."
Jenny Hopping – Science Teacher, Waldegrave School for Girls
Check Availability & Find Out More
Fill in the form below to check a date or ask for advice.  We will email you in response.