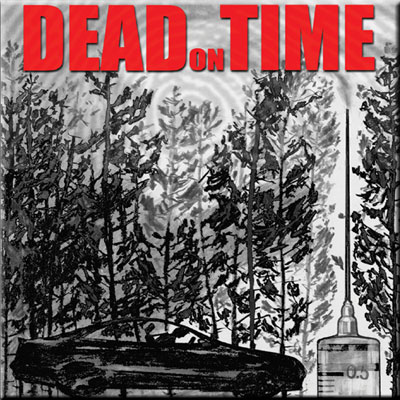 CSI DEAD ON TIME WORKSHOP
Include up to 36 pupils for 1-5 days
Our flagship CSI workshop provides an extraordinary learning experience in which your students will use the best forensic science equipment and cutting-edge science techniques. Pupils will need to apply their best problem solving skills to uncover twists, turns and shock revelations in a case that can only be solved with clear critical thinking. We will give them exceptional training as they attempt to uncover the truth in a thrilling and complex mystery.
CSI Dead on Time is an in-depth experience designed to help students develop the widest range of cross-curricular skills.  Participants will get a taste of real-life forensic science and an exposure to the wider careers options available in criminal investigative teams. They will harvest, process and analyse the evidence as a CSI unit - learning techniques from the beginnings of forensic science through to present-day DNA fingerprinting in order to reach conclusions that fit the evidence.  Can their detective teams solve the case?
This workshop can be delivered as highly specialised activity days for Able, Gifted and Talented programmes or curriculum enhancement days for a wider range of abilities - and runs during term or holidays. It is so incredibly detailed - it forms the core of our BTEC Level 3 training.
This Workshop Has Been Adapted To Be Covid-Secure:
We can still deliver 1-3 day workshops and will reinstate 4 & 5 day workshops as soon as it is safe to do so.
The Crime Scene Visit has been removed from all workshops during the pandemic as this requires close teamwork.
DNA Electrophoresis requires participants to handle a DNA gel tray used by up to 2 others in the same session.  Participants will be instructed to wear gloves or to sanitise hands before and after handling the tray.  Alternatively, this activity can be replaced with DNA Extraction from fruits and performed individually.
In 2-3 Day workshops, the class will be split into two groups and require separate teaching rooms for Forensic Anthropology and Hair & Fibre Analysis.
We will issue every participant with clean/unused equipment for individual use rather than pair work.
We will deliver this workshop following the additional safety precautions described on our Covid-Secure page.  Read Here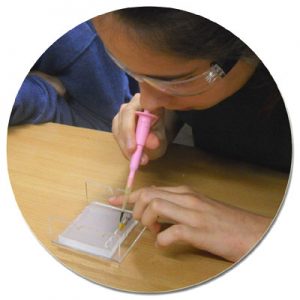 • Type: 1-5 Day A,G&T / STEM / Holiday School / BTEC Lv3
• Versions: Yr 6 / Yr 7-8 / Yr 9-11 / 11-13 / Staff
• Difficulty: Adaptable from Hard to Very Hard
• Subject Focus: Science, English & Critical Thinking
• No. Participants: 12-36 / Session
• Duration: 5-Hours/Day (Fit to school day)
• Cost: From £576 - £720 +VAT Per Day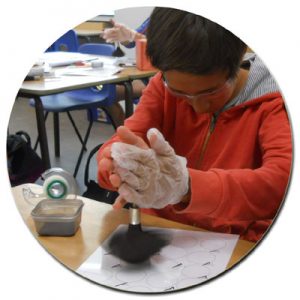 Delivered in addition to ice-breakers & team-building activities
• Crime Scene Photo Analysis
• Fingerprinting Professionals
• DNA Fingerprinting (Requires Shared Equipment)
• Toxicology Testing
• Case Investigations
• Courtroom Quizzes
A complete skills map & workshop ebrochure can be downloaded from our response email when you check available dates.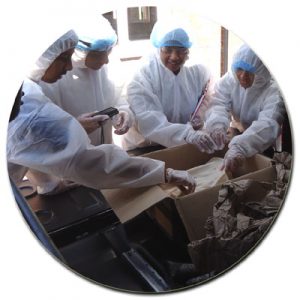 Additional Activities In 2-5 Day Events
Carefully matched to BTEC Level 3 Unit Requirements
• Crime Scene Visit & Processing • Blood Typing • Blood Spatter Investigation • Karyotyping • DNA Extraction & Analysis • Forensic Anthropology • Human & Animal Hair Analysis • Fibre Analysis • Micro Titration Investigation • Micro Distillation • Soil Analysis • Photo-Fit Identification • Statement Analysis • News Broadcasts • The Reconstruction • Investigations & Interrogations • Building Fingerprint Fumigation Chambers • Designing Luminol Chambers
Please Note: These activities are typically included in 5-Day events. Events of 2, 3 & 4 day duration will include a selection of the above.
"Brilliant! Amazing! It was really fantastic that the pupils are able to do real-life investigations using techniques and skills that they would not be able to experience within the normal curriculum. It was challenging for our pupils and they were stretched at all points during the 3 days. They were totally engaged and inspired by the event. I would fully recommend it to any school looking to challenge their pupils. The resources and the intricacy of the CSI investigation is outstanding. Just incredible. "
K Key, G&T Coordinator, Perins School
CHECK AVAILABILITY & FIND OUT MORE
Other CSI Workshops You May Like