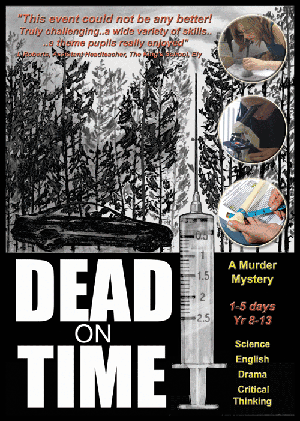 Dead on Time -
The
Forensic Science Thriller for Critical Thinkers in STEM:
Forensic Science Days are some of the most popular events run by schools – so to ensure ours stands out and offers something extraordinary, we have combined the best forensic equipment and the latest techniques with a truly thrilling storyline.
This carefully structured experience encourages students to apply a multitude of cross-curricular skills with cutting-edge science techniques.  We give participants a taste of real-life forensics together with the opportunity to solve a mysterious death.
Pupils will need to apply their best problem solving skills as they uncover twists, turns and shock revelations in a dramatic film-like mystery.
Teams of students harvest, process and analyse the evidence as a CSI-like unit.  The question is; can the scientific findings help their detectives solve the case?  They will learn techniques from the beginnings of forensic science right through to DNA fingerprinting in order to reach a conclusion that fits the evidence.  Will your teams ensure justice is done?
Dead on Time, the Forensic Science STEM thriller for students in Year 6 – 13, can be delivered as a 1-5 Day G&T or BTEC event and a Summer School.  It can be delivered as highly specialised activity days for Gifted and Talented programmes or curriculum enhancement days for a wider range of abilities.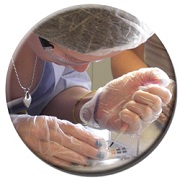 KEY INFORMATION:
• Type of Event: 1-5 Day G&T / STEM / BTEC Lv3 / Holiday School
• Recommended Age Range: Yr6 - Yr13
• Difficulty: Adaptable from Moderate - Very High
• Subject Focus: Science, English & Critical Thinking
• Number Of Participants: 12-36
• Duration: Up To 5 Hr/Day (Fit to school timings)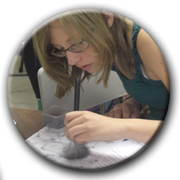 Typical 1-Day Content:
Delivered in addition to ice-breakers & team-building activities
• Crime Scene Photo Analysis
• Fingerprinting Professionals
• DNA Fingerprinting
• Toxicology Testing
• Case Investigations
• Expert Witness Courtroom Quiz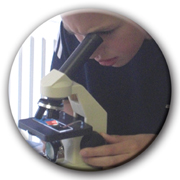 Additional Activities Delivered in 2-5 Day Events:
Carefully matched to BTEC Level 3 Unit Requirements
Blood Spatter Investigation • Blood Typing • Karyotyping • DNA Extraction & Analysis • Forensic Anthropology • Human & Animal Hair Analysis • Fibre Analysis • Micro Titration Investigation • Micro Distillation • Soil Analysis • Photo-Fit Identification • Statement Analysis • News Broadcasts • The Reconstruction • Investigations & Interrogations • Building Fingerprint Fumigation Chambers • Designing Luminol Chambers
Please Note: These activities are typically included in 5-Day events. Events of 2, 3 & 4 day duration will include a selection of the above.
Check Availability & Find Out More
Fill in the form below to check a date or ask for advice.  We will email you in response.