Involve up to 180 pupils in fantastic STEM activities in a single day.
If you are looking to inspire the maximum number of pupils with a thrilling STEM workshop - these shorter sessions are ideal.  You can expose a huge number of pupils to new skills and new careers in just one day.  They are also incredibly easy to host as they are designed to run within your normal timings. 
Features:
• Choose any of the Single Sessions and repeat 3 to 5 times in the school day
• We can deliver two different sessions provided they are separated by a break
• Send us the timings of your day and we will recommend a workshop
• Problem solving, teamwork and hands-on practical work for all
• Cycle 36 students at a time through a 45-60 minute activity
• Workshop duration and content adapted to fit your times
• Select the most relevant theme for your students.
• Every session is an exciting competition.
• Adapted for age and ability
Cost:
UK - from £5 per student (based on maximum uptake = £895+VAT/day)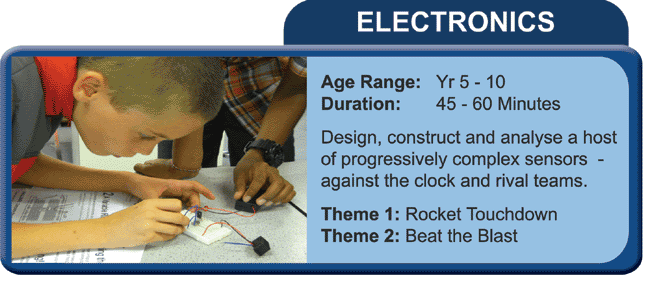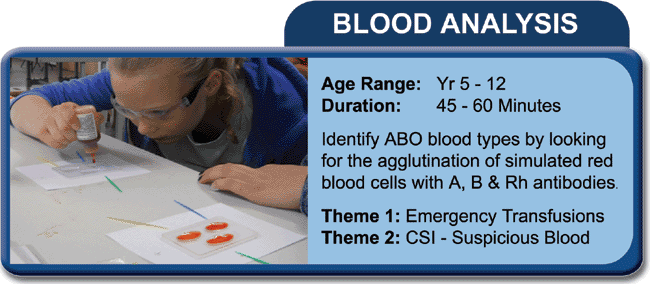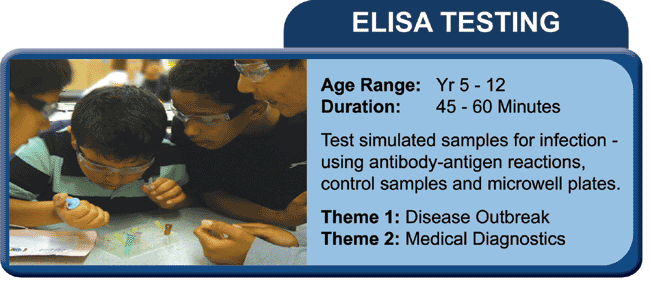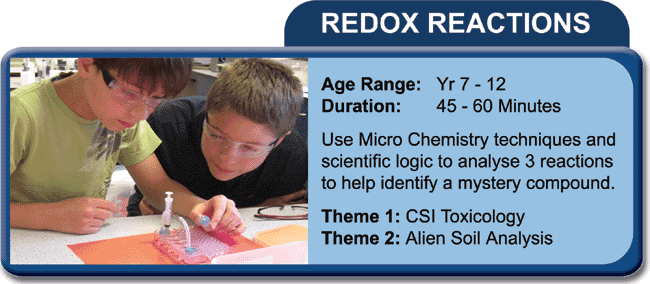 Check the content and difficulty level
Use the tables below to compare the different events.
Single STEM Sessions - Repeated 5x Per Day
Key: Level 1 = Moderate, Level 2 = High, Level 3 = Very High, Sci = Science Focus (e.g B1 = Moderate Biology, P2 = High Physics, C3 = Very High Chemistry)
Tech = Technology, Eng = Engineering, Math = Mathematics, Skills = Range of HOT Skills Used
| Event Name | Type | Yr(s) | Time (min) | Difficulty | Pupils/day | Sci | Tech | Eng | Math | Skills |
| --- | --- | --- | --- | --- | --- | --- | --- | --- | --- | --- |
| Blood Analysis | 3-5x Single | 5-12 | 3-5x 60 | Moderate | 150 | B2 | 1 | - | - | 1 |
| Electronics | 3-5x Single | 5-10 | 3-5x 60 | Moderate | 150 | P1 | 1 | 2 | - | 1 |
| Substance ID | 3-5x Single | 7-12 | 3-5x 60 | High | 150 | C2 | 1 | - | - | 1 |
| ELISA Testing | 3-5x Single | 5-12 | 3-5x 60 | Moderate | 150 | B1 | 1 | - | 1 | 2 |
Check Availability & Find Out More
Fill in the form below to check a date or ask for advice.  We will email you in response