The Space Race Enterprise Event For Large Groups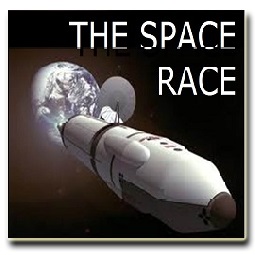 An Enterprise & Engineering Event
Age Range: Yr 5 - 13
No. Participants: Maximum of 60 per Session
Difficulty Level: Medium
Duration: 3 Hours per Session
£850 +VAT for up to 60 pupils
£10+VAT/extra pupil (max of 12)
Activities Included
The Space Race So Far
Prototype Design & Build
Purchasing & Trading Materials
Prototype Testing
Space Race Quiz
Teams represent rival nations in a race to develop prototypes of Landers, Generation Stations and Exploration Buggies. They must demonstrate that each prototype meets progressive targets to ensure their nation has a chance to win the contract to build the new wave of space vehicles!
Every participant needs to select a job-role that matches their skill set and benefits their team.  Every team needs to balance design ideals with cost effectiveness, as they buy and trade materials throughout the event.
"Absolutely brilliant. The girls have really enjoyed this challenge every year."
Mrs N McCann, Head of Science, The Girls Crest Academy, London
Check Availability & Find Out More
Fill in the form below to check a date or ask for advice.  We will email you in response.