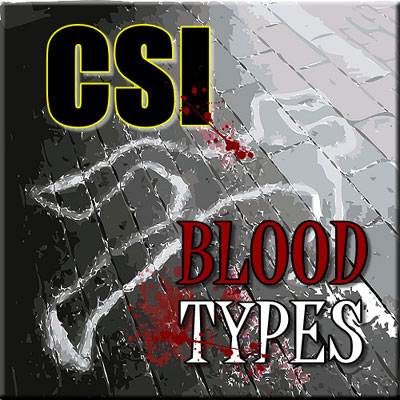 CSI BLOOD TYPES WORKSHOP
Include up to 180 pupils per day
There has been a murder and four different suspects need to be investigated.  Participants will view the crime scene photos and work in teams to identify the prime suspect using forensic blood typing.  Every participant will learn the background science and the practical technique to conduct and analyse an ABO blood test of their own (using realistic simulated blood).  This vital evidence can help teams to eliminate the innocent but contamination or incorrect analysis may lead detectives to identify the wrong prime suspect.  Every player will compete in the expert witness courtroom quiz to find out if they can help solve the case.  And every session will have a different result - to avoid word of mouth!
This Workshop Has Been Adapted To Be Covid-Secure:
We can deliver a maximum of 4 sessions per day but require at least 20 minutes for cleaning between sessions.
We will deliver this workshop following the additional safety precautions described on our Covid-Secure page.  Read Here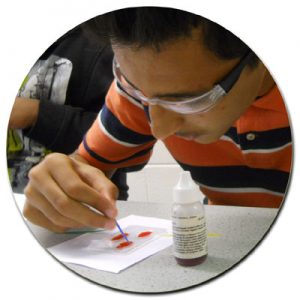 • Type: 3-5 Sessions/Day
• Versions: Yr 5&6 / Yr 7&8 / Yr 9-11
• Difficulty: Adaptable from Easy - Moderate
• Subject Focus: Biology & Critical Thinking
• No. Participants: 12-36 / Session
• Duration: 1-Hour/Session (Fit to school day)
• Cost:
* The Option of 2 Sessions/Day is Only Available from 11:30 Onward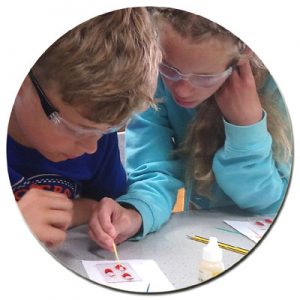 Delivered in addition to ice-breakers & team-building activities
• Crime Scene Footage
• Suspect Analysis
• Blood Typing Practical
• Courtroom Quiz
A complete skills map & workshop ebrochure can be downloaded from our response email when you check available dates.
"Our students absolutely loved the event and were thoroughly engaged throughout.  Superb organisation adds to the smooth running of the event and maximises what the students can do.  A fantastic event that we would recommend to anyone!"
Dr Grinham, Head of Biology, Dr Challoner's High School
CHECK AVAILABILITY & FIND OUT MORE
Other CSI Workshops You May Like