ELISA - MEDICAL SCIENCE WORKSHOP
Include up to 180 pupils per day
Students will work as experts in clinical diagnostic testing laboratories and medical consultants in a fast-paced workshop - specifically designed to explore how one of the most versatile analytical techniques in medical science actually works and is used to test for diseases, drugs, pregnancy and diabetes.  Participants will train to use real life equipment and conduct multiple ELISA (Enzyme Linked ImmunoSorbant Assay) tests in scenarios matched to age and ability.  They will learn the theory and the techniques but must apply both to high to the highest levels if they are to correctly determine the medical diagnoses for the patients being investigated.  Which teams will offer the most reliable and accurate service to their patients?
This Workshop Has Been Adapted To Be Covid-Secure:
We can deliver a maximum of 3 sessions per day but require at least 30 minutes for cleaning between sessions.
We will deliver this workshop following the additional safety precautions described on our Covid-Secure page.  Read Here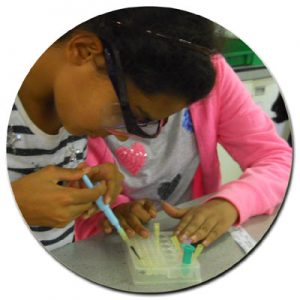 • Type: 3-5 Sessions/Day
• Versions: Yr 5&6 / Yr 7&8 / Yr 9-11
• Difficulty: Adaptable from Easy - Moderate
• Subject Focus: Biology & Critical Thinking
• No. Participants: 12-36 / Session
• Duration: 1-Hour/Session (Fit to school day)
• Cost: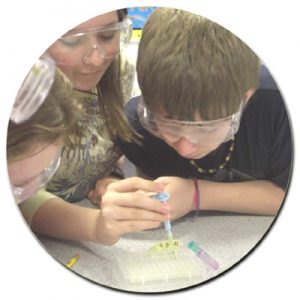 Delivered in addition to ice-breakers & team-building activities
• Using Micropipettes and Microtiter Trays
• Using Control Samples & Designing Test Protocols
• Result Analysis & Patient Diagnoses
• ELISA 'The Diagnoses' Quiz
A complete skills map & workshop ebrochure can be downloaded from our response email when you check available dates.
"A fantastic fast paced event, challenges the students with a great range of activities that really engage. The students loved it and the questioning skills of the presentation staff are extremely impressive"
L Brock, Science Teacher, Great Marlow School
CHECK AVAILABILITY & FIND OUT MORE
Other Medical Science Workshops You May Like