"What Do Parents Think About TARGET: MARS?"
We value feedback from as many people as possible about the events we deliver and you will find comments from hosting teachers and participating students throughout the site - but as a parent, we understand you want to know what other parents have thought about the day you may be about to enrol your son or daughter on to - especially if it is at the weekend or in the holiday.   If you have a comment to make following the event - we will be delighted to hear from you and if you want, we can feature your comment here too.
It was an amazing opportunity for my daughter.  She absolutely loved each and every day of the event.  I wish schools could include more of these ideas and creativity in the main stream schools.  Thanks.   Abede Ahmed
Allie has been totally enthralled all week!  She has come back full of what she has done that day and has spent time researching things she learnt about.  She was up at 6:30 every day because she was so looking forward to coming!  Well done the Target: Mars team!   Mrs Henderson
Asad has enjoyed it so much!!!  Everyday he came home full of interesting stuff to talk about (and he usually doesn't talk about what he does at school for instance).  A brilliant way to teach children different skills they need to succeed in life.  Thank you so much for giving him the opportunity to participate in such an exciting event.   Guardian of Asad Naqui
The fact that my daughter was on her lap-top at 8am this morning researching the concepts of 'fission', 'cryogenics', and 'nano-technology' (before the day started!) is testament to how fired up she has been by Target: Mars.  Our family meal times have turned into lectures on all the amazing scientific facts she has learned this week at summer school.  The excitement and energy has been palpable.  Thank you so much.   Angela Jarques
My son has had a fantastic time this week.  He enjoyed learning & participating in all the workshops & games.   Mrs G Sidhu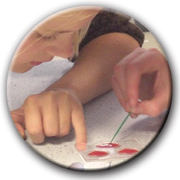 Thank you, this week has obviously been amazing and inspiring, as Esme returned home full of knowledge, enthusiasm and excitement, sharing each day some of the experiments carried out.  In the evening Esme explained in detail about what Matt [the presenter] had been discussing.  Thank you for providing this wonderful opportunity for all the children to explore and excel.   Fleur Shaw
Caitlin has had an amazing week.  She has really enjoyed the event, meeting new friends, learning new things.  She has been full of excitement each evening – can't wait to come back the next day.  Usually she is unsure about group situations where she does not know everybody so it has been good for her to be out of her comfort zone.   Guardian of Caitlin Schildhauer
Lucia has really enjoyed her STEM week experience.  She has come home from each day enthusing about everything she has learned and participated in.  It is great to see her so animated about learning.  Thank you.   Rhonda Dambrosio
I have seen how happy and how much he had picked up his knowledge within a short period of time.  My kid commented "can I attend any future such event to improve my knowledge.   Andrea
Amy has found Target: Mars a fantastic experience.  She has arrived home after each day totally psyched!  I thoroughly recommend this amazing event to any child.  Thank you.   Mandy Inglis
Sunday night, David was questioning his decision to sign up for Target: Mars.  By the end of day 1 he'd done a 180 degree turn around – he really loved it.  Built his confidence, made new friends – all good.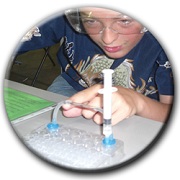 My daughter Grace has been inspired by this amazing week.  After attending the afternoon session, I can now see why.  The motivation of the teacher Matt is excellent.  The children have all gained valuable experiences, not only in science and STEM subjects but have learned valuable team building skills.  An absolute fantastic start to Manningtree Yr7.  I have enjoyed listening to Graces statements on the whole experience.  Every child should be given the opportunity to these summer schools.  Thank you so much.  Simply – Amazing!
Prarthana enjoyed this project immensely.  She learnt a few facts about Mars and the Universe and enjoyed all the projects that were undertaken.  Thanks.   Mrs M Baliga
My son Joshua has come home every night really excited about what he had been doing during the day.  He has really enjoyed it and found it really inspiring.  Thank you for giving us the chance to come and see for ourselves what he had been doing during the week, it looked a lot of fun.  Thank you for making learning so much fun, what a great start to the summer holidays.   Lesley Tarrier
Harrison has come home every evening and talked non-stop about what he has been done during the day, he has enjoyed every minute.  It is good to see him challenged!   Tracey Phillingham
They have loved every day.  They particularly enjoyed the practical focus and have shared facts and experiences they have learnt from.  Thank you.   Caroline Clark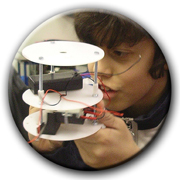 Ella came home really happy every day.  She wanted to tell us about everything she had done.  Ella already enjoyed science but this has really inspired her for the future.  Hope she gets the chance to do it again next year in y6.
My grand-daughter (Ines Hancock) was really buzzing when she came back at the end of the sessions.  Ines described enthusiastically what took place each day and it was an excellent opportunity to meet others from other schools.  The programme was excellent in all aspects.
Holly has really enjoyed her week at Target: Mars.  She has had the opportunity to learn so many new and important life skills combined with the chance to investigate, explore and use a range of scientific equipment.  Thank you for giving her this opportunity.  It has been great fun and I am sure she will remember this experience.
Very well organised.  Kids have had the time of their life.  Worth sending them to summer school.  Hats off to all the presenters who worked so hard with kids.  Thanks a million for such efforts.
What an amazing opportunity!  Charlotte has had a fantastic and challenging week.  So great to have provision like this for G&T children.  Thank you.
What a fantastic experience!  My daughter has come home everyday this week full of enthusiasm and wonder.  She has thoroughly enjoyed this brilliant opportunity and has learnt so much.  The week has been challenging, fun and very enlightening for all the children.  Thank you!